Caring Circle
The Caring Circle's Mission is to provide and facilitate loving support and care for members of the All Souls community. We act on requests from the Minister, individuals, and their families, and respond only when we have been given permission.
The Committee members are Becky Cameron, Ellie Weiss, Linda Hay, Beth McKinney, and Shirley Ridgway.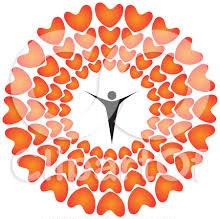 Contact us through the Church Office via phone: 802-254-9377, or  email the office at this address asking that we contact you. Or talk to us at Church. We wear special Caring Circle pins on our name tags so you will recognize us.
The Committee meets monthly at 2 pm on the second Tuesday, barring bad weather or uncontrollable circumstances.
We keep a roster of volunteers to call upon for temporary help when we receive requests for support. The most typical requests are for meals, transportation, light chores, visits, and gardening, but if there are other ways you can help, please let us know. Fill in the form and e-mail it to us.
The Caring Circle at All Souls is looking for volunteers that can be called upon to provide occasional temporary assistance when there is a request for support.
Please take a moment to fill out the form below. Thanks for your kind offer of time to support our church community!