Here's What We're Doing!
Sunday Hospitality

Sometimes our cupboards are bare! You can help stock them with crackers, cookies, snacks, and juice. Also donating sliced cheese, washed grapes and apples will round out our offerings for Sunday Coffee hour. Then get your hands wet, helping washing the dishes and putting things away. Coffee Hour is such an important UU Sunday morning mission for getting to know each other a bit more, please help out any way you can.  And big big thanks to those who are always helping out in the kitchen and may others join in that fun.
This year we have taken on a special study of White Power and Privilege. Our hope is that by understanding it more deeply, we may be part of the effort to dismantle it. The Social and Environmental Action Committee, the Religious Exploration Committee, and the Worship Committee are taking the lead as we learn about and discuss this topic in a variety of ways. A film series, reading and discussion groups, and worship services are already in the works.
The ASC  Book Group is a friendly, informal group of members and friends who meet to discuss eclectic and challenging titles in categories such as ecology, health, history of religion, and local fiction.   We look for books that challenge our minds and nourish our UU spirits.  One title often leads to another. Click the link above to learn more and/or sign up.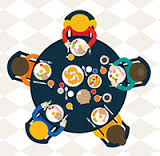 All are welcome! Start your day off right and join us at 9:00 AM on specific Sundays before the service for yummy waffles with a variety of toppings, juice, and beverages for all ages.  You will have a chance to get to know more of those who have recently joined us including a charming group of children! Check the calendar for the date of the next breakfast.

An ongoing All Souls activity, our Crafting group, during the holiday season, becomes the sole creators of our uniquely crafted  wreaths and greens made from all natural materials and have been the most successful source of fundraising for our church community.  Off season you may find us felting, quilting, refurbishing clothing, knitting/crocheting, and all manner of handcrafts.

Small Group Ministry (SMG) is a potent community-building program composed of lay-led small groups (6-10 people). It is a chance to deepen your own spiritual journey, connect with others in the church, and engage in the practices of reflection and deep listening. It provides opportunities for deeper relationships and deeper spiritual exploration. Our current All Souls program began in Fall of 2015 and has one group that meets twice a month. Click the link above for more information.

We are in our fourth year for the All Souls women's group. We gather the third Saturday of each month from 9:15-11:15am. Our time together is rich in discussion, mutual support, connection, and laughter. Our meetings are open and welcoming and we encourage more women to come and experience this gathering. Come join us even if you have not been before! Each time we meet is different and a little like a "stand alone" time. We encourage all new women newcomers to ASC to gather for simple refreshment and conversation. Bring your questions and share in our search for answers to Life's Great Mysteries.  You will find good company, warm hearts, and collective wisdom.  Our gathering uses a modified Small Group model of check-in and discussion.  Come a few minutes early so you can prepare yourself a cup of tea or coffee.  Take a break from your busy life and gather with All Souls women.  You deserve it!
The mission of the Communications Committee is to provide a variety of communication avenues for members of the congregation and staff to exchange information. That includes a website, a newsletter, and a weekly email news update.
Bereavement Group Remembers Children Who Have Died
Bereaved families that have experienced the death of a child now have an opportunity to meet with others on a regular basis who have endured similar tragedies. The Compassionate Friends (TCF) of Brattleboro, a local chapter of the national self-help organization for families that have had a child die, holds its monthly meetings at the church. Check the link above or the calendar for more information.
Beverly Miller, All Souls Church Office Administrator, facilitates a bi-monthly writing group meeting on the second and fourth Thursday of every month from 4:00 to 6:00 PM at The West Village Meetinghouse.  This group is dedicated to the shared expression of bereavement and the grieving process. New members are welcome.
The West Village Meetinghouse/All Souls Church serves as host to New England Youth Theatre's Theatre Adventure Program (TAP), The Brattleboro Women's Chorus, and High Holy Days of the Brattleboro Area Jewish Community
---
The All Souls Church webpage is still a work in progress. The other items on this page below have yet to be updated. If you would like to help the Communications Committee with this task, please let us know.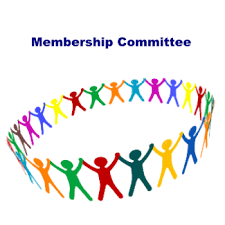 T​he Membership Committee and our Rev. Shayna Appel  host ​our​  meet and greet gatherings.  It's a time to sit with our minister and other newcomers and chat about what brought you to All Souls and any questions you may have about Unitarian Univeralism or our beloved church.  Maybe you have questions about how to get involved or what your next step is in our community. The gatherings usually last about an hour and a half.  Refreshments are also offered. Let us know if you would like child care/activity. Please join us.