Families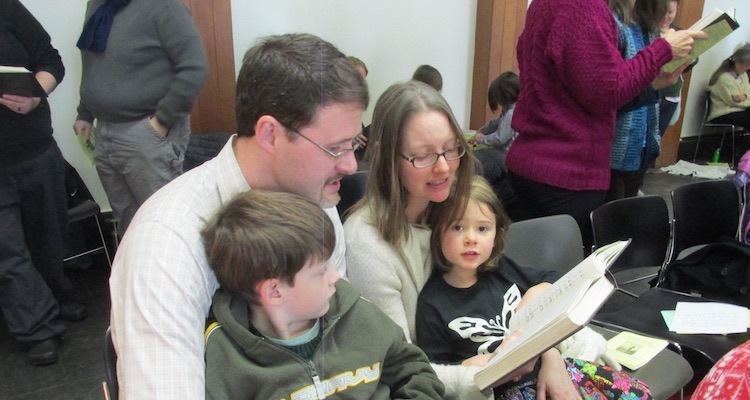 Here at All Souls Church, we endeavor to make our services Family friendly as well as providing monthly religious education opportunities such as a First Sunday Gathering outside the service, and a Third Sunday Pre-church Gathering. Descriptions of these will be printed in the newsletter, included in the weekly e-news, and provided on the website. Parents with children of any age should contact a member of the religious exploration committee to discuss their children's needs and preferences and to indicate when they are most likely to come to church.
The work of the Religious Exploration Committee it Is to provide members of the congregation of all ages an opportunity to learn more about Unitarian Universalism, to enjoy the process of learning with other members of the congregation, and to support families as they bring up their children to be part of the church family. This exploration is carried out in a variety of formats. The committee works with other groups within the church to integrate a variety of programs answering the needs of people with different interests, preferred ways of learning, and ability to commit time.
For the very youngest infants up to the age of preschool: Nursery care may be arranged for during the service and parents can also choose to have their youngest with them in the service or listening to the service in the church parlor where there is a playpen, toys, and books for the children.
For somewhat older children: There is the option of attending the service with their parents, or using the quiet table at the back of the sanctuary where a number of activities are provided. These activities include coloring projects, the small sandbox, books to browse, seasonal projects, and faith-based activities to be explored at home.
For preteens and teens: There is a chance to join with young people in other local congregations, to do service work at All Souls and to attend special events. Parents and young people are invited to have a conversation with the Religious Exploration Committee about their needs and preferences.
Adults: There are number of affiliated ASC groups and committees which provide adults a chance for exploration of a rich variety of topics through workshops, discussions, films, and presentations. We encourage you to explore the ASC Book Group, the Women's Gathering, The Caring Circle, Small Group Ministry, and the Social and Environmental Action Committee.