Families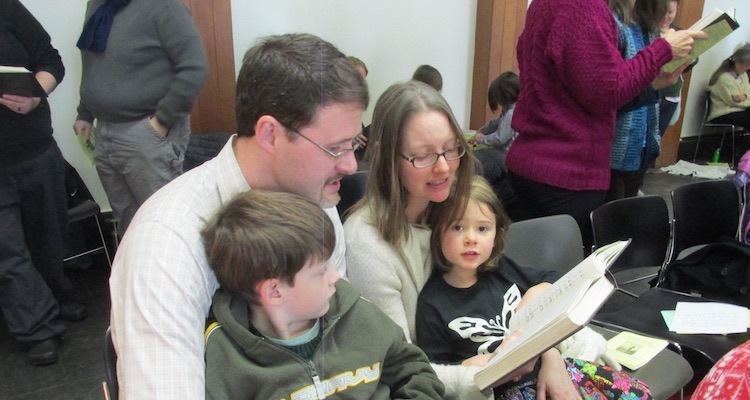 Weekly Religious Exploration (RE) classes for children, are led by two members of the RE Committee, and happens on Sunday following the Story for All Ages. We are using the Souls Matters monthly themes and curriculum to guide the classes this church year.  Upcoming themes are Integrity, Resilience, Wisdom, and Liberation.  A typical class would include a few quiet meditative moments,  a chalice lighting, a story, an activity and singing a closing circle. You can find more details here.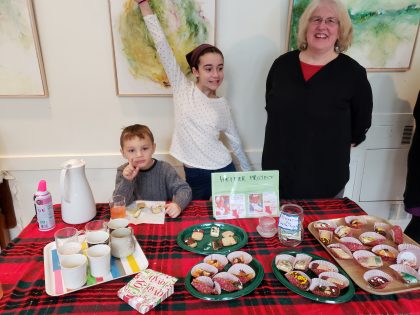 For the very youngest infants up to the age of preschool, nursery care may be arranged for during the service. Parents have a choice of having their children with them in the service, or listening to the service on the speakers in the church parlor where there are comfortable chairs, toys, and books to hold children's attention.
For teens there is a chance to join with the young people in other local congregations to do service work at all souls and to attend special events.
Parents with children of any age should contact a member of the RE Committee to discuss their children's needs and preferences.
Adults will find a book group, a women's group, which meets the 2nd Saturday each month 9:15 to 11:30, small group ministry, and a variety of workshops, discussions, films, and talks on many topics. There are number of affiliated groups besides those mentioned which provide a chance for exploration.
The pre-church breakfast gathering is at 9:00 on the first Sunday of each month and is a joint collaboration of the Religious Exploration and Membership Committees. It's a very Family Friendly gathering with delicious breakfast offerings and fun conversation.
Kathy Squires is the convener of this committee and may be contacted through the church office.