This service is the first in a series exploring the variety of spiritual paths and beliefs that exist in our community and the larger UU faith. Together, we will explore the history, the Renaissance humanists of the 1400's and the core values of humanism. Humanist beliefs are grounded in the goodness of human beings, and often look for rational ways of solving human problems. Let us learn from the humanists among us!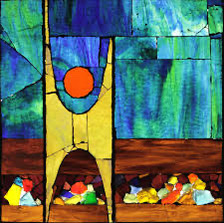 "HUMANISTS AMONG US"
Click right here Sunday shortly before 10:00 AM to join our online service.
Order of Service
Sunday, January 24, 2021
Welcome & Announcements                          Sarah Lott
Prelude  Arietta  from Lyric composed by Edvard Grieg
based on a Norwegian folk melody
Chalice  Lighting – words of Nadine McSpadden
offered by Ian Hefele
During our darkest moments, still, there is hope.
When facing our biggest challenges, still, there is hope.
When all we can do is put one foot in front of the other, still, there is hope.
When we can't find the way out, still, there is hope.
When all we can do to help is hold someone's hand as they cry, still, there is hope.
We are the hope—for ourselves and for one another.
Always, there is hope.
Call to Worship                                  Rev. Telos Whitfield
Opening Hymn   With heart and mind and voice and hand
Words by Alicia Carpenter, Sung by Marie Gorst,  Piano, Eva Greene

Sharing Our  Affirmation                                        Sarah Lott
"Love is the spirit of this congregation and
service is its call. Let this be our covenant:
to dwell together in peace,
to seek the truth in love,
and to help one another."
Story For All of Us    "A Symphony of Whales"  by Steve Schuch
read by Linda Hay
Sharing My Path to All Souls Church              Maisie Crowther
Special Music – The Secret of Life   by James Taylor
Steve Squires: Singer, Guitarist, Producer
Sharing Readings                                                  Rev. Telos Whitfield
Sermon: "Humanists Among Us"   Rev. Telos Whitfield
Hymn    Let Freedom Span Both East and West  lyrics by Jacob Trapp;
African American spiritual (adapted by Harry T. Burleigh)
sung by Catie Berg
Offering  shared with 350 Brattleboro
Offertory    Hills of Vermont
for dulcimer, composed and performed  by Tom Baehr
from his album "An Inhabited Garden"
Blessing of our Candles of Joy and Concern
Closing Hymn   Build a Bridge  by Alvin Slaughter
Solo, Janis Chaillou
Chorus; Marie Gorst, George Carvill, Robert Wyckoff, Steve Squires
Extinguishing Our Chalice   words of Maddie Sifantus
offered by Ian Hefele                                                   
We extinguish this flame,
But we keep its light in our hearts,
with its message of love and justice,
Taking it outside these walls to the world we live in,
until we are together again.
Closing Circle and song 
      "Carry the flame of peace and love until we meet again" (sung 2 times)
Benediction
Conversation and Coffee Hour