Welcome to the All Souls Church
VIRTUAL Holiday Bazaar!
---
THE ON-LINE BAZAAR SITE IS NEW. IF YOU HAVE A PROBLEM

PLEASE SEND US AN EMAIL

WITH DETAILS.
---
This year, full of the warmth and charm of
an Outdoor Market in the Traditional European Style, the Bazaar will be on December 5, from 10 to 4 with Covid precautions observed. 
In the meantime, shop on line and discover delights to entice all the senses! You can pickup your order at the church or have it delivered.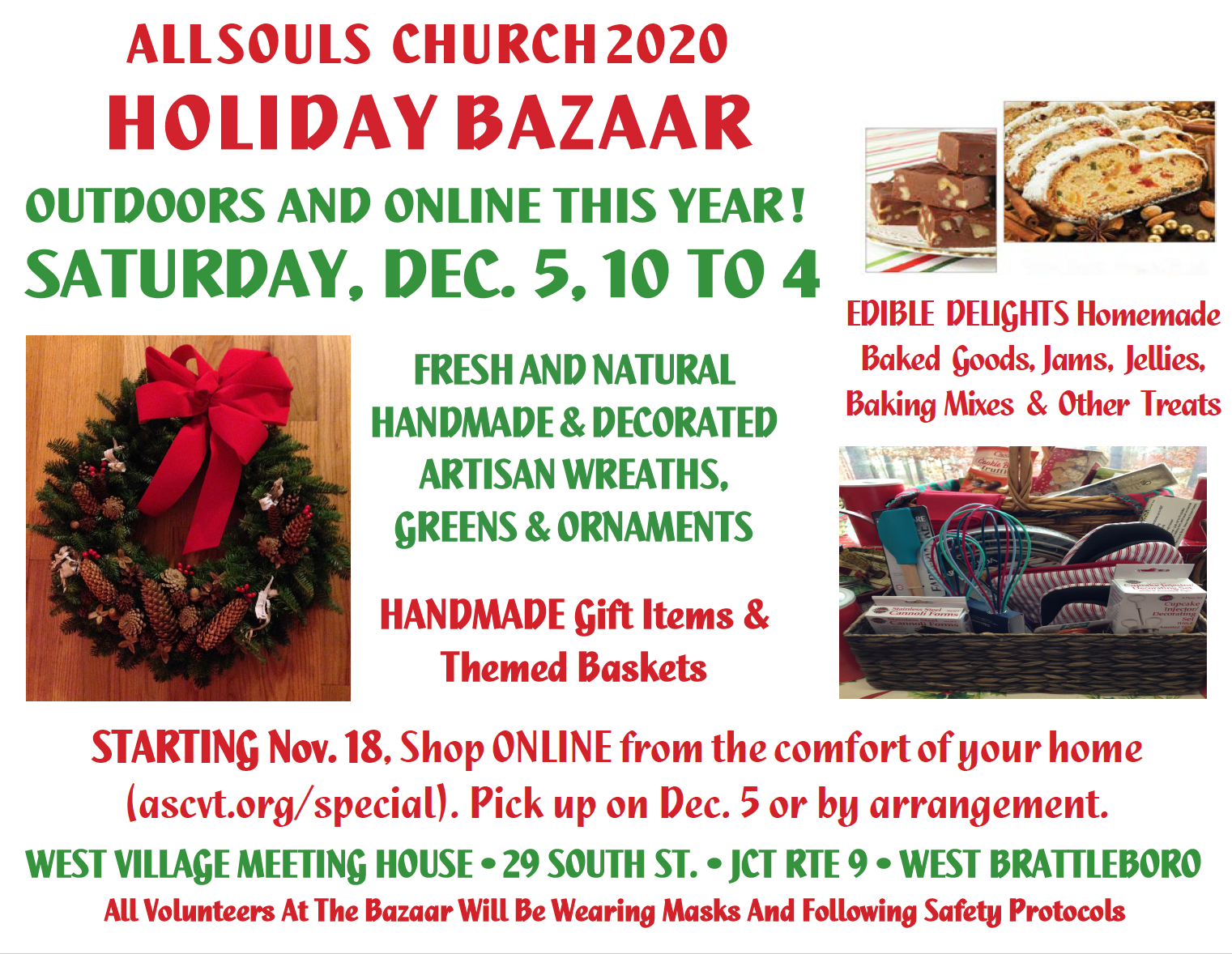 Get a look at the many offerings!
You can look at products by category or search using your own term: